Anarchy is an active guild of anarchists in PMU7. It was created by Nowi. As of October 6th, the guild consists of 20 members and it is still growing. The main admins of the guild are Fayrin, Tuxie, and Big Daddy Kiyora.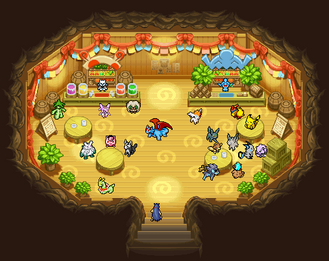 Anarchy

Leader:

Nowi

Main Admins:

Fayrin, Tuxie, Big Daddy Kiyora

Members:

Sane, Skarow, fun and games, Shinkei, Shiji, bloodthirst, kelorouge, ZipZipGuy, Erladino, DarckMater, Pixl, blacktelos, MagicWiz, Corgi, rde, and Hachimitsu
Ad blocker interference detected!
Wikia is a free-to-use site that makes money from advertising. We have a modified experience for viewers using ad blockers

Wikia is not accessible if you've made further modifications. Remove the custom ad blocker rule(s) and the page will load as expected.