If you are looking for the more recent guilds, click here.
These are guilds that were founded early PMU 7, PMU 6 and possibly Stone Age PMU, before the new guild system that was established early 2012.
The guild system in PMU 6 differed from the creation of a guild in PMU 7. In PMU 6, all one needed to create their own guild was obtain 20,000 Poke, then talk to a staff member and tell them the name to get it created.
PMU 6 Guilds and Onward
#s and other Characters
A
B
C
D
E
F
G
H
I
J
K
L
M
N
O
P
Q
R
S
T
U
V
W
X
Y
Z
PMU 5/ Stone Age PMU Guilds and Onward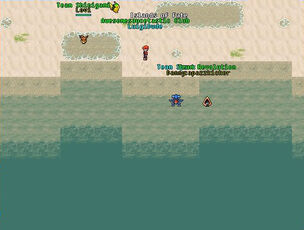 These are the only ones known at the moment, and there were many more than this. Any information containing PMU 5 and Stone Age PMU guilds is greatly appreciated.