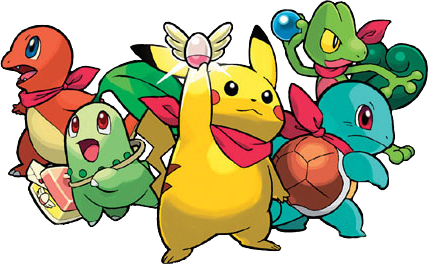 Guilds are player-created groups within PMU. In order to create a guild, a player must first acquire the Master Rank (at 13,500 Explorer Points). After doing so, the player can talk to Wigglytuff inside the Housing Center where they may create a Guild for a fee of 100,000 Poké.
Guild owners are able to add new members and promote current Guild members to higher ranks for additional fees, which increase in price for each new member and promotion. A player in a Guild will have the appropriate label above their username, the color which corresponds to the player's guild rank. Guild owners appear green, admins yellow, and regular members light blue.
One notable perk of joining a Guild is that members of the same Guild are able to spawn on the same floor of a given dungeon without forming a party. This ability can be used to deliver items to members who require or have forgotten important items for a given dungeon.
List of active guilds
A
B
C
D
E
F
G
H
I
J
K
L
M
N
O
P
Q
R
S
T
U
V
W
X
Y
Z
Old Guilds are are guilds from Stone Age PMU, PMU6 or early PMU7, and were not carried over to the new guild system.